Our most recent letter to you...
Dear Parent / Carer
Information relating to COVID-19 and the reopening of school
I wanted to keep you as up-to-date as possible as to what we are doing at New Village in order to prepare for partial reopening and the phased return of some pupils.
You will recall that a letter from the Mayor and from Public Health, to Headteachers, advised Doncaster schools NOT to reopen on 1st June due to the lack of Doncaster-specific information, PPE availability and a school's capacity to support and accommodate its pupils.
We anticipate a letter from Public Health Doncaster this week offering us more information. I will share this as soon as I am able.
I wanted to assure you all that we have already developed a phased re-opening plan which has been approved by Governors and shared with staff. We believe that our plan allows for the safest possible return for some children. Although, we must acknowledge that returning to school can never be 'risk free' as the threat of infection from COVID-19 is still with us and will be for some time to come. Extensive risk assessments have been, and continue to be, made around the risks of re-opening to more children and we are constantly seeking advice and guidance from the LA and Public Health.
We are aiming for a provisional reopening date, to some children, of Monday 15th June. This will initially be for Year 6 and Year 6 families will be contacted by the school to discuss this.
We will then stagger the start times for Year 1, Reception class and Nursery over the forthcoming weeks. We believe this is the safest way to manage the return to school for families, staff and pupils and allow the school to review risk regularly and make amendments.
I am sure you are all concerned about whether it is safe to re-open school and send your child(ren) back. I can only assure you that we will do our very best to make school as safe as possible, using the information we have, but the decision must remain with the parents/carers as to what is best for their child(ren). Nobody will be fined or prosecuted for not sending their child back to school and we will continue to provide home learning packs until we break for the summer. The decision is yours.
Childcare for key worker children and vulnerable children remains open and you can apply for a place in this provision via an application form and related evidence.
If you have any questions, please come and ask us.
Kind regards
Mrs K McKechnie
Headteacher
Bentley New Village School
Updated letter to follow shortly…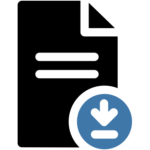 Mental Health Awareness Week 18-24th May
To celebrate Mental Health Awareness Week, here are some daily activities for you to complete.
Children's guide to Corona Virus
Copy and paste the link below if you wish to explain Corona Virus to your child. It is a really useful document…
https://www.childrenscommissioner.gov.uk/wp-content/uploads/2020/03/cco-childrens-guide-to-coronavirus.pdf
Please see below the images for the school's Nursing Team.
If you have any concerns or queries then please give them a call.