If your child is already in receipt of benefit related free school meals and you have been receiving vouchers then you will automatically receive vouchers over the summer. However, if you believe you could be entitled and ARE NOT ALREADY IN RECEIPT OF BENEFIT RELATED FREE SCHOOL MEALS please click on the link below to print off the form, alternatively call the school office.
Please return the forms to school as soon as possible to ensure that we meet the short deadline. Ideally we are asking for them back before the end of the week.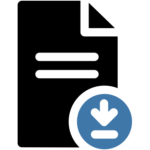 Mental Health Awareness Week 18-24th May
To celebrate Mental Health Awareness Week, here are some daily activities for you to complete.
Children's guide to Corona Virus
Copy and paste the link below if you wish to explain Corona Virus to your child. It is a really useful document…
https://www.childrenscommissioner.gov.uk/wp-content/uploads/2020/03/cco-childrens-guide-to-coronavirus.pdf
Please see below the images for the school's Nursing Team.
If you have any concerns or queries then please give them a call.